August 07, 2000
Art Art Art.
The United States Government killed Iraqi citizens today.
Today is the last addition to what has been an impromptu display of photoshop art. Comments?
The rumbling is starting in Los Angeles.
If you want to know the reality about golden rice, go read this article now. It's well worth it. I wrote a piece for BlueGreen on the Golden Rice panacea.
Golden rice is shareware: "As long as the farmers do not earn more than $10,000 annually from the sale of golden rice, they need not pay any royalties."
Eek. MSN.com is the #1 visited site by far. (Alexa report) What I'm interested in is what the proportion of traffic from the top 1000 sites is to the rest of the web. I.e., has the revolution truly been commercialized?
The Symphony for Dot Matrix Printers.
What in the WWW is happening to writing? Some interesting thoughts at the beginning.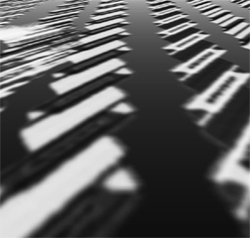 -->